[FEC Event] FEC @Microsoft & Chander Seminar 2016 - Industry 4.0
2016-11-24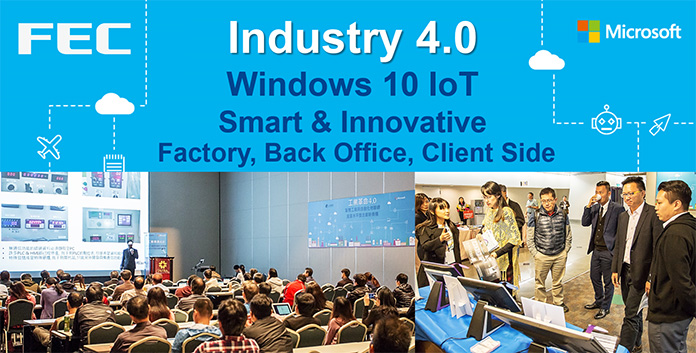 Industry 4.0 – Best Solutions with Windows 10 IoT
Industry 4.0 means to integrate the whole experience of technology, skills, products those are related to industry, and improve to a more advanced level of manufacture automation, digitalization, and intelligence. The final goal is to build up a more efficient Smart Factory which involves Cyber-Physical System (CPS) and Internet of Things (IoT).

Microsoft Windows 10 IoT combing Azure™ cloud platform, Microsoft Power BI for big data analysis, data protection, remote management, and secure access offers a complete and safe solution to industry. Up to now, many software developers & OEM providers are already in the application of IoT to create more value to all users.

"Industry 4.0 Windows 10 IoT – Smart & Innovative in Factory, Back Office, Client Side" is the seminar that organized by Microsoft Taiwan and Chander Electronics (Authorized Microsoft Embedded System Provider in Taiwan) to invite all professionals to share and learn more about how it can benefits to many parties. And important partners demonstrate their solutions on site. That is why FEC's booth here at this Microsoft seminar.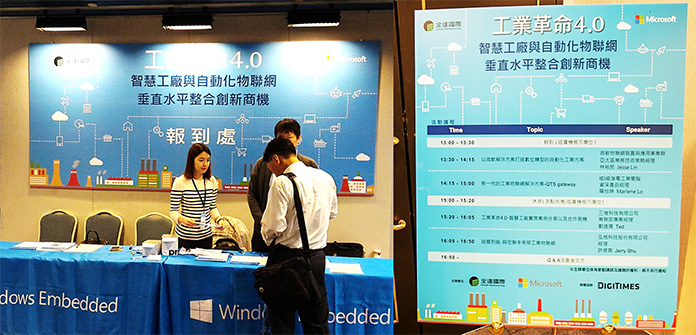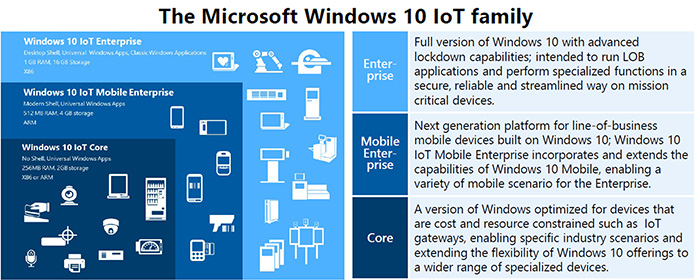 Learn more about the Windows 10 IoT family at:
www.windowsembedded.com
FEC – Microsoft Official Windows Embedded Partner
FEC was invited to exhibit FEC POS solutions at Microsoft & Chander Seminar on November 10, 2016 in Taipei International Convention Center. As a Microsoft Official Windows Embedded Partner, FEC offer products to support Windows 10 Operation System. During the conference, AerPPC PP-9635, PP-9645 & PP-8632 were demonstrated as Windows 10 IoT solutions. Industrial Automation is the Microsoft solution that FEC has been recognized.