KITAG in Switzerland
2016-02-01
KITAG brings you the best Cinematic experience with FEC AerPOS!
KITAG CINEMAS is the largest cinema operator in German-speaking Switzerland with more than 18,000 seats in 88 screens. The KITAG Group has set new standards in the Swiss cinema industry with numerous innovations and film premieres with major international stars. These standards have also attracted considerable attention outside Switzerland. If you are looking for a pleasant and exciting viewing experience, KITAG Cinema is the place to be!
www.kitag.com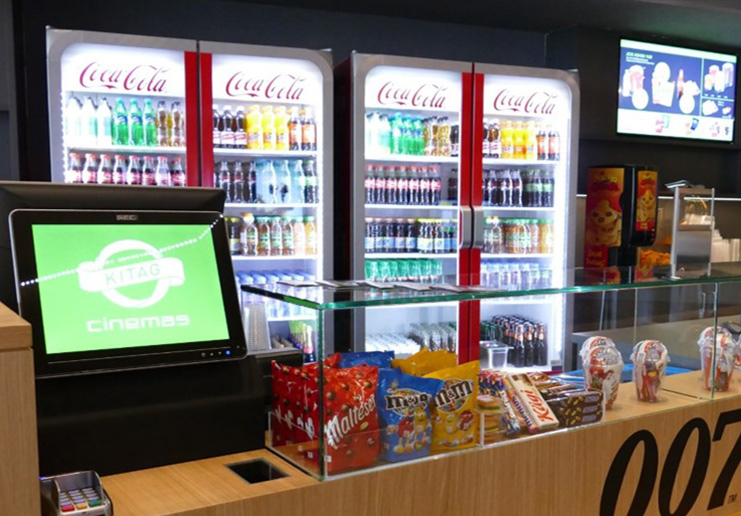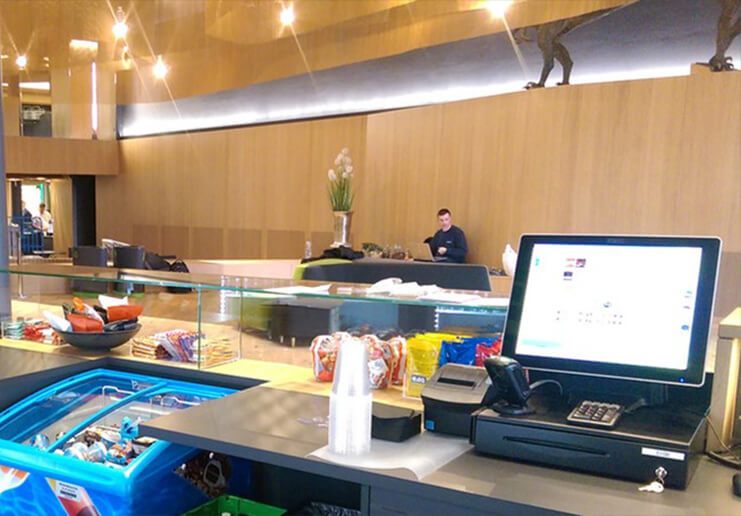 How does FEC benefit KITAG Cinema?
With the easy adaptability and compatibility with most of the product application, KITAG would save money and time when training their employee and installing new peripherals on the system; furthermore, with the unique design, the terminal would fit perfectly on to the counter space.
For using FEC 2nd screen, KITAG Cinema can also acquire several benefit:
To show customers the overall seating plan.
To show customers the availability of seats.
To allow customers to choose their preferable seats.
To allow customers to see a trailer of the movie.
To allow KITAG to place some public relation.
List of FEC products installed in KITAG Cinema:
AerPOS: 87 pcs of AP-3617 with P-CAP TOUCH, CPU Intel® i5-3550s 3Ghz, 4GB RAM
(Locations: Bars, Restaurants, Take-Away, Shops, Merchandising)

BOX PC: 40 pcs of BP-500 high performance with Intel® i5-3550s 3Ghz, 4GB RAM

AerMonitor: 14 pcs of bracket type 15" 2nd Screen
117 pcs of bracket type 10.4" 2nd Screen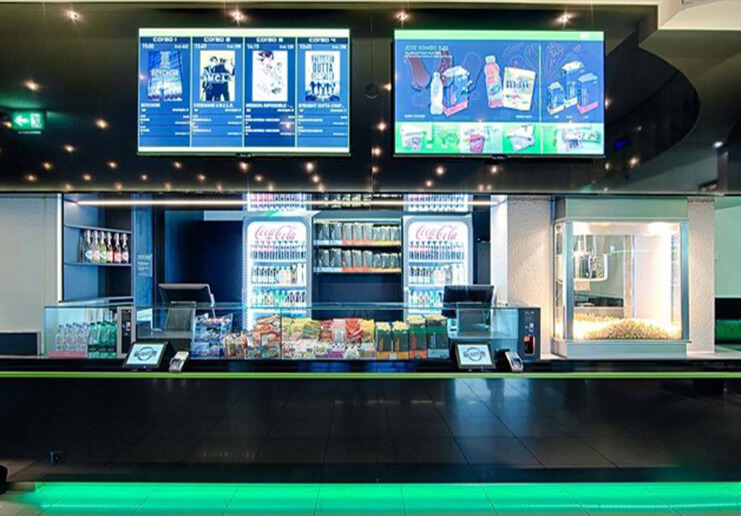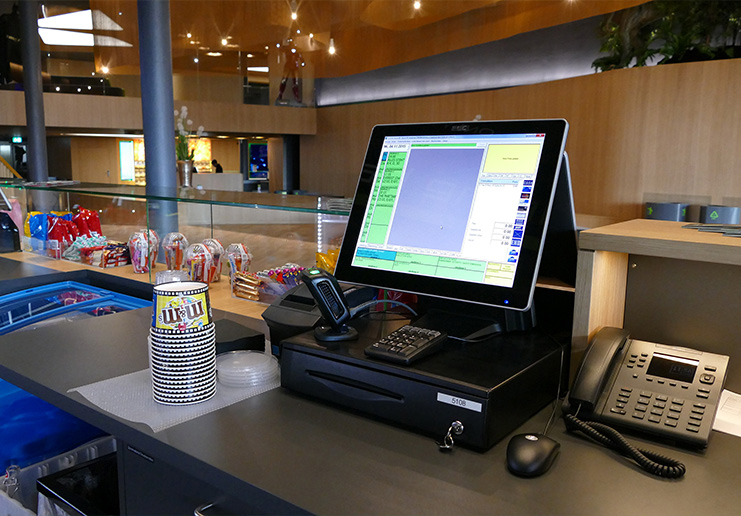 About FEC distributor in Switzerland – NOVOPOS
NOVOPOS is a large POS/POI system provider with marketing support of specialized software partners for both hospitality and retail industry all over Switzerland. NOVOPOS has been FEC distributor for more than 10 years, carrying all the FEC All-In-One Touch POS system in the market. NOVOPOS share their sales & market experience with innovative ideas, which allow us to bring our product to another level.
Within this KITAG Cinema case, NOVOPOS put lots of effort to meet the requirement from the biggest of cinema business. They were able to deliver all hardware-equipment from FEC POS systems, FEC screens, POS printers, CASH drawers, Barcode Scanners. NOVOPOS was even able to deliver the specially made cinema tickets. FEC definitely look forward for further business and success with NOVOPOS in the future!